We don't live in the greatest neighborhood and the neighbors have been growing more and more bold in trying to take advantage of us. Ignoring our "No Parking" sign and parking in our driveway; Throwing their own garbage in our trash bins; Letting their dogs shit in our yard and not picking it up, etc etc. So I was able to convince the family that it'd be in our best interest to have cameras that can catch such people in the act. Below you can see the installation process:
The parts we chose were 2 Foscam FI9961EP weatherproof/vandal proof outdoor 1080p cameras with night vision mode. They don't pan or tilt unfortunately, but those were much more expensive and I couldn't sell them on that. We also got 2 runs of 100 foot premade ethernet cable to provide the data in/out and the power to the cams on one wire. In the house, they connect into a Power over Ethernet Switch seen here: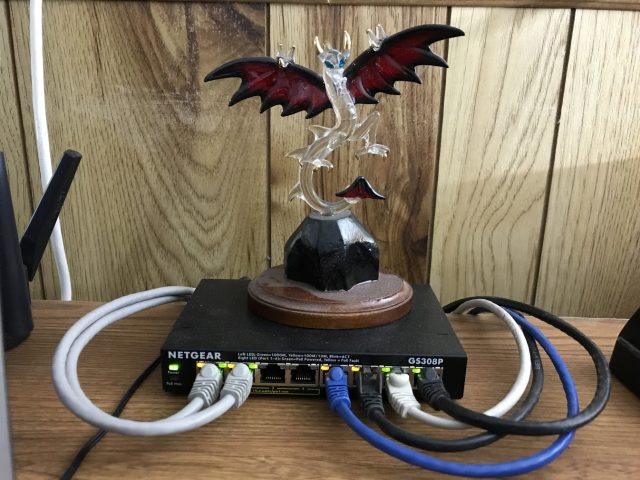 The Finished product; wires routed, cameras screwed in and sealed up.
It came out well in the end. The way I have it setup on the foscam cameras, is to send video to an FTP server when they detect motion. I setup an old Mac Mini for the purpose.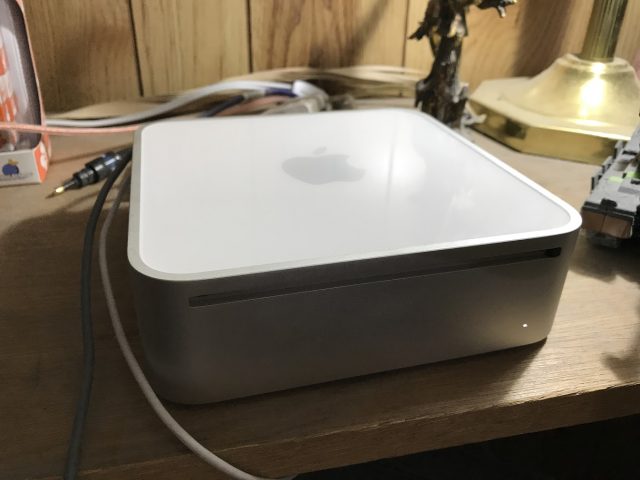 And the end result. Voila!